The 3 easiest ways for newbies to start an affiliate marketing business
To start an affiliate marketing business, you must first understand how it works. It may be difficult to understand the basics of affiliate marketing networks, but there are ways to learn and become successful. You can start by evaluating market demand for products and services. This will help you identify products and services consumers are interested in and which will convert shoppers. To do this, you can use tools such as Google Trends. It will show you the search frequency of a specific topic and its regional breakdown. You can also see the trends for a specific topic for the past five years to get a better idea of what products and services people are interested in.
How does affiliate marketing work?
Affiliate marketing is a way to earn money by promoting others' products or services, and earning a small commission for every sale that is generated. You can promote any product or service on a website, and earn a commission each time a customer clicks through to make a purchase.
Before you can start making money with affiliate marketing, you need a platform and a product to promote. There are many ways to start a successful affiliate marketing business. One method is to write content on a topic you are passionate about, and include affiliate links. You can also put affiliate links in blog posts, newsletters, long-form content, YouTube videos, and social media. Just make sure you mention the product or service you're promoting in your content.
A successful affiliate marketing business relies on great content on the website or blog. The content needs to be relevant to the niche you're targeting, engaging, and to the point. If you're writing a blog post, be sure to include call-out actions and bullet points so that your readers know exactly what they're getting.
How to start affiliate marketing with no money
As a beginner, you may be unsure how to get started with affiliate marketing. However, it is possible to build a profitable affiliate business without much money. You can do this by joining an affiliate marketing marketplace, where you can sign up for many affiliate programs for free. However, building a successful affiliate business will take time and hard work.
There are many social media sites where you can advertise your affiliate products for free. Facebook is the most popular one, and it is easy to use. To get started, create a page on the platform, and include a call to action that will entice visitors to click through. Next, join relevant affiliate programs and add your affiliate links to your page. Each time someone purchases a product from your affiliate link, you'll get a commission.
Tell me the importance of affiliate marketing?.
Is there any perfect thing? You can build your websites with affiliate links and begin earning passive income. Blogging often makes money. Ryan Robinson on his website ryrob.com earns around 50 figures a month. But blogging is no easy way to earn cash from advertising. Microsites email lists or video marketing are some of the easiest ways for earning online revenue. Even though most people don't make six figures through the Affiliate marketing process, you can make a profit by using a variety of techniques.
Start your affiliate marketing business today
Affiliate marketing is a highly competitive industry, so you must stand out from the competition to succeed. Fortunately, the good news is that it can be done without a lot of upfront capital. However, most affiliate marketing businesses fail because the person behind them does not have the skill set to achieve success. As a beginner, the most important thing to keep in mind is to maintain a goal-oriented mindset.
The first step in starting an affiliate marketing business is to identify your niche. There are many niches to choose from. One of the best places to start is with the niche you're familiar with and the products you'd like to promote. You can use social media sites like Twitter and LinkedIn to showcase your expertise and interact with potential customers. Another good option is Reddit. After you've figured out what niche you'd like to focus on, reorganize your social media accounts to focus on your niche. Write about how you can help in your bio, and post quality content daily.
How to Make Money in the Affiliate Marketing Industry
There are a few different ways to make money in the affiliate marketing industry. Some people use pay-per-lead, which is a great way for a beginner to start building a following. It is a lot easier to get a lead than to make a sale, as you get paid only when someone takes an action, such as signing up for something. Another way to make money in the affiliate industry is through pay-per-click, which pays you a commission for every time someone clicks on an advertisement or link. This is often used by big retailers to build brand awareness.
affiliate campaigns
Increasingly, companies are investing in affiliate marketing. The covid-19 pandemic has increased budgets for this type of marketing, and more companies are entering the affiliate marketing industry. However, there are some important points to keep in mind when preparing for the affiliate marketing industry. Keeping these tips in mind will help you get more commissions from affiliate programs.
According to the Affstat report from 2016, the vast majority of affiliates work in the B2C sector, selling and promoting consumer products and services. Only 18.6% of affiliates work in the B2B sector, selling and promoting products and services to businesses. As of this writing, 54% of affiliate marketers are male, whereas 43% are female. However, experts predict that this statistic will soon change as more women become content creators.
affiliate products
The affiliate marketing industry is a good place to sell products that people want. People are constantly trying to improve their lives and are looking for products that will make it easier for them. For example, if you're a lifestyle blogger, you can promote products in different niches. You can sell beauty products that target the female audience. These products tend to be more affordable, but can still be lucrative. Another good option is financial products that target women, which tend to have higher commissions. Considering that women control two-thirds of global household spending, they need financial advice.
When selecting affiliate products, you must be careful and find out if they're reputable. A well-established company will have more loyal customers and will be able to charge higher prices. They'll also have a wide variety of products and services that are appealing to a broad audience. It's a good idea to read reviews online so that you'll be able to choose products with the highest quality.
affiliate platform
The Affiliate marketing industry platform market is segmented based on the product and region. In North America, the US dominated the market in 2021. In Europe, Germany is expected to hold the largest share and will grow at the highest CAGR. Japan is expected to grow at the lowest CAGR. The largest segment in the Affiliate marketing industry platform market is the retail and e-commerce industry, accounting for the highest share and CAGR during the forecast period.
The global affiliate marketing platform market is highly competitive. Major players in the industry include AWIN, ShareASale, Clickbank, and Amazon. The report also outlines the competitive landscape of the industry and the key development strategies adopted by these players.
affiliate strategy
Getting paid for referring your customers to other websites is a popular way for affiliates to earn money. However, it is important to note that not all opportunities will be suitable for affiliates. For example, if you are trying to sell low-margin products, it may not be the best idea to pay your affiliates a high commission.
To improve your affiliate campaign, you should try to analyze the performance of the campaigns you're running. By using Google Analytics, you can identify what is working and what isn't. The more data you have, the more opportunities there are to optimize your program. This is beneficial to all parties involved in the process.
What is the easiest way for beginners to make money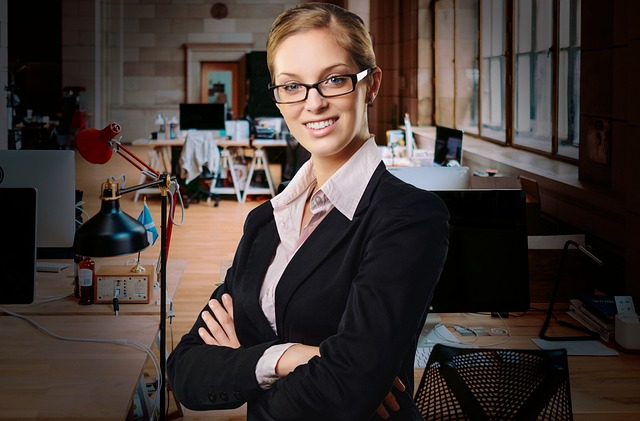 One of the easiest ways to start earning money in affiliate marketing is to write about products or services that are of interest to your readers. For example, you could write about Amazon Associates, which is free to join and offers high commission rates. It is also a good way to get some exposure for your business. Another easy way to make money is to promote products or services from Etsy, which is a popular e-commerce website. This is an easy way to earn money online, but customer support can be slow.
You can also use an affiliate program such as Skimlinks. This is a program that scans your content and generates affiliate links for you. It will also track your sales and pay you a commission when someone clicks on one of your affiliate links. This software is easy to use, and all you need to do is sign up and add a small code to your website. Skimlinks has over 24,000 merchant partners and you can promote almost anything.
social media. Then, you can start promoting your products and services.
start a youtube channel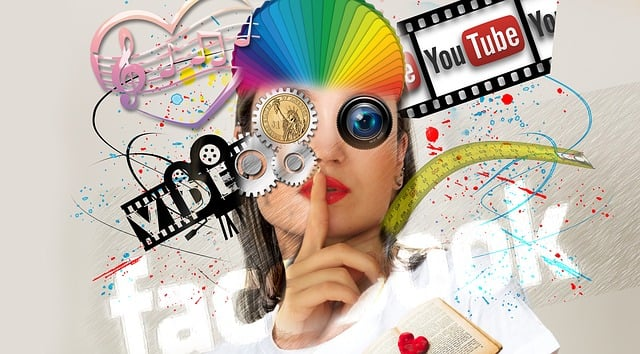 You can start a YouTube channel to make money with affiliate marketing by promoting affiliate links. You can place these affiliate links in your YouTube videos, as long as they're relevant to your content. Affiliate marketing is a performance-based business model that rewards marketers for their efforts. The easiest way to get started as a YouTube affiliate is to review products and drive sales, ultimately earning a passive income online as long as you get viewsInstagram.
You can also create affiliate videos by showing parts of your daily routine. These types of videos often get large viewership because of their content. Subscribers watch these videos with the hopes of copying the routine they see. If you put your affiliate links in these videos, you can expect a significant number of viewers to buy similar products.
be an influencer on
social media platforms like

instagram or TikTok and promote products.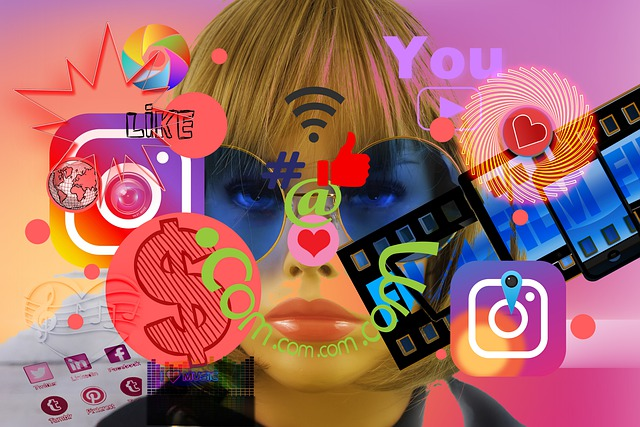 Whatever platform(s) you choose to use Marketing efforts of affiliates The next step is creating content that will build confidence with your intended viewers. The first step to becoming an influencer is to create an affiliate program. You can do this yourself or by hiring an influencer marketing agency. Make sure that the program is set up to measure sales volume and traffic. Also, ensure that you consider engagement. It's important to match the tone and look of the influencer's posts with the brand.
Once you've established a budget, you can begin identifying the best influencers for your marketing campaign. The more followers you have, the more likely your content will be featured. However, don't be fooled into thinking that you can afford to hire influencers who have thousands of followers. A smaller influencer with only a few thousand followers can command up to $193 for a sponsored post. While you don't need to have millions of followers to be a successful affiliate marketer, you'll need to make sure you post at the right times and during the right days for your audience. You can check out your audience's activity by using the Instagram Insights tool.
Review products in your niche
It's easy to start your affiliate program by skipping 'have a good idea and develop your own' part in the business process, then it becomes a business. You're already familiar with and love many things so you can start by speaking publicly about it. Start analyzing your partners in step 4. Become a merchant as this is what you want to get started on. All products are useful. Actually. Take an eye on the man reviewing cars on Hot Wheels – more than 300k customers? Whatever you have, it can be a lot less specific. If we want to read, review boand oks:
create a website and start your
own business.
Before you even think of creating your own affiliate marketing website, it's important to consider what your audience wants and needs. Then, think of products that will solve their problems. To further increase your chances of attracting visitors, you might want to create a forum or a dedicated survey to get readers' feedback and suggestions. In addition, you should keep the content on your site updated. By doing so, you can build relationships with your readers and attract new ones to your website.
There are countless ways to create a website that focuses on affiliate marketing. Some popular niche ideas include dating websites or reviews of products. A dating site review site is a popular option, as it allows you to stand out from other dating websites. Another popular option is to create a blogging site. If you can write good content, readers will flock to your affiliate site.
start an ecommerce website
Whether you're new to eCommerce or already have an ecommerce website, affiliate marketing can give you an extra income stream. Affiliates have loyal audiences and can help brands reach a wider audience. These affiliates get a commission when an audience buys a product through their links. Affiliate marketing is a low-risk marketing strategy that increases brand exposure and sales. However, creating a successful affiliate program is not an easy task. You need to know your industry, your customers, and your products.
Fortunately, there are a few free ways to get started with affiliate marketing. The first step is to create a WordPress website. Bluehost is a great option for this. You can get a 6-month plan for only $2.95, and they have a special offer that allows you to earn up to 63% of the price of your website.
start amazon or aliexpress affiliate marketing.
When you start Amazon or AliExpress affiliate marketing for beginners, it's important to keep a few things in mind. For one, the commissions you'll receive are low, so you need to sell a lot of products to make a profit. In addition, this type of affiliate marketing requires a high level of commitment. Big-ticket items like video equipment are particularly difficult to sell without a lot of traffic.
When choosing which affiliate program to join, it's important to look at the product range and commissions. Each affiliate program offers a unique set of benefits and is best suited for different types of affiliate marketers. For example, AliExpress offers a wider selection of products and offers lower commissions, while Amazon has a much narrower selection of products. AliExpress also offers free shipping on most items, a huge advantage over Amazon. And because AliExpress supports a number of languages, you can target shoppers around the world.
Grow your business with PPC advertising
When you're getting traction in affiliate marketing you can start considering paying ads. I won't explain this to you since I've recently published a guide on Google Ad Networks and Facebook. Conversion matters. If you Goolead pagesages for example you can see LeadPages advertises these keywords and also runs Google advertisements promoting live weekly webinars. Keywords related to the product you're researching can make an effective start. It is also possible to target competitors.
affiliate marketing mistakes to avoid
Prioritizing sales instead of giving valuable content
creating content with low-quality
Ignoring/overlooking site speed
Not paying attention to the reading comprehension of the content
A lack of grasp of the products you're selling
Neglecting SEO fundamentals and the importance of

organic traffic

ignoring your target audience
neglecting the importance of social media platforms
Never utilizing evergreen contentFirst of all let take an hour to do somme brain storming and discover all the skills and knowledges you have to, choose your niche. after that you need to choose the way to communicayour future audience. it can be a blog, a youtube chanel or a social media platform.after that you don'thave to procrastinate for years start today by creating a valuable content that fill your niche and helps your audience.building an audience that trust in you take time and efforts you must be patient and continue to create content.after four or six month you can than propose some affiliate products arround your niche.there are plenty of affiliate marketing programs that you can choose from affiliate networks like Clickbank, sShareasale jvzoo …etc.you can also be an affiliate partner of a specific product.

not all affiliate programs are goods many of them are scam you may make a deep research and test the product before promote it.put in your mind that the trust of your audience is much valuable than any product.after some month you can start to see some affiliate revenue.never forget that the content is king the more your content is valauble the more your traffic grows.

Grow Your Traffic by Mastering Search Engine Optimization

If you want your website to rank well in search engines, it's important to master search engine optimization. It involves making content optimized for specific keywords and building links to your site. SEO is an ongoing process and it will take time to see results. In the meantime, you can use paid traffic methods such as PPC (Pay-Per-Click). With PPC, you can pay Google to serve your ads to searchers, but you need to do keyword research and optimize your ads, as well as set a budget.

SEO focuses on the words and phrases that customers type into the search bar to find products and services. These keywords fall into two broad buckets: product and informational keywords. For example, if you're selling tennis shoes, you'd want to optimize your pages around both product and informational keywords.

Search engine optimization will help you get traffic that's targeted and high-quality. That means that the visitors who land on your site are interested in your products or services. This means that the traffic you receive will be more stable than your other sources of traffic, including paid search and referral traffic.

SEO is also a valuable tool for building brand awareness and fostering relationships with prospects. By using the right keywords, you can position yourself as an expert and authority in your industry. This is vital in the digital world. Although SEO is increasingly complex, there are still some techniques that will help you grow your traffic. Among these are keywords, which remain essential to the success of any website. They need to be researched, carefully chosen, and wisely used.
Conclusion
As an affiliate marketer, you need to sign up with affiliate networks and place ads on your website. Once visitors click on the ad, they are redirected to a landing page and can then buy the product. When they make a purchase, you will get a commission. This is a good opportunity for a beginner and a great way to learn the ins and outs of affiliate marketing.
You can promote any product through affiliate marketing. This technique is available almost everywhere. For example, if you're reading a blog post about a new product, you're most likely seeing affiliate marketing.